As Memorial Weekend begins, the unofficial kickoff to summer means there is more to do here in Houston. Since the COVID-19 pandemic has kept most of us at home or away from various events, this year's festivities are sure to be more appreciated and anticipated than usual by folks here in Houston. If you are eager to get out and about over the holiday weekend like we are here at Proguard, here are our top picks for having fun this Memorial Day weekend in Houston.
Memorial Day in the Woodlands
Needless to say, Memorial Day is all about paying tribute to the many brave men and women who have served our country over the years and continue to do so today. If you want to do your part to say thanks to U.S. military personnel, spend some time at the Memorial Day in the Woodlands celebration at Town Green Park. Scheduled for Sunday, May 30, you can enjoy lots of live music, children's activities, and of course the brilliant fireworks extravaganza. If you get hungry, concessions will be available, and there will also be a care package drop-off booth if you want to send donations of much-needed items to our troops.
Memorial Day Fest
Should you attend the Memorial Day in the Woodlands celebration on Sunday and still find yourself longing for more the next day, attend the Memorial Day Fest at Buffalo Soldiers National Museum. Scheduled from noon until 4 p.m., you will be able to bring the whole family with you and spend the day saluting our veterans. Along with museum tours and getting your photo taken with troopers, you can also purchase items from veteran-owned business owners, get something to eat from the BBQ food truck, and let the kids have plenty of fun with the many activities planned just for them. And once you're done with all this, stick around for a comedy performance that will have you leaving with a smile on your face. Offering free admission when you RSVP, this is one Memorial Day celebration you should definitely attend.
Memorial Day Flowers Celebration
If you want to spend your day remembering our nation's veterans in a special way that is sure to leave a lasting impact on you and your family, join the Memorial Day Flowers Celebration in and around Houston. Conducted by Victory for Veterans, this event lets volunteers place over 20,000 flowers on gravestones at various veteran's cemeteries across the nation. Always a special occasion each Memorial Day, you are likely to never forget the sense of responsibility you will feel with this simple act of kindness and respect.
Houston Ballet
While Memorial Day is always filled with plenty of fireworks, great food, and lots of other interesting activities, it can also be comprised of various other types of performances. If you want to try something a bit different, make plans to catch the Houston Ballet Forged in Houston performance on Memorial Day. Known throughout the nation and world as one of the best ballet companies anywhere, watching the Houston Ballet is always a treat on any day, especially a holiday. If you'd like to take in the show that is being held at the Wortham Theater Center, get your tickets now before they sell out.
Family Magic and Comedy Show
While you'll have plenty of fun stuff to do on Sunday and Memorial Day itself, that leaves you feeling a bit empty on Saturday, thinking you've got nothing to do. However, that's not the case at all. If you want to experience some incredible magic and laugh your way through the holiday weekend, attend the Family Magic and Comedy Show at the Houston Improv Comedy Club. Going from 2 p.m. until 7 p.m., this show is sure to be nonstop fun for everyone in attendance. With tickets starting at only $20, it is an affordable way to have fun with your family and friends, and should definitely be on your holiday calendar for must-attend events.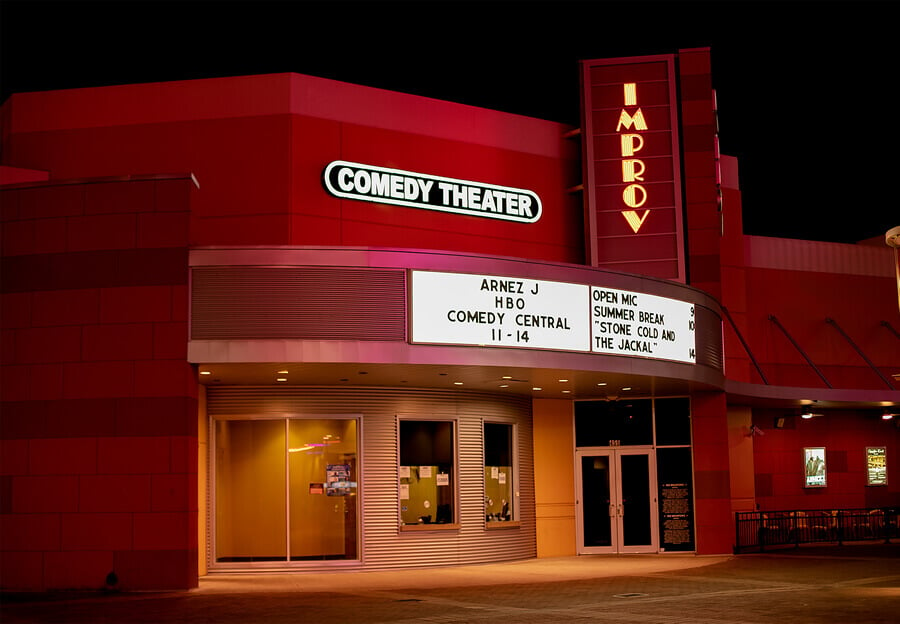 Now that you know the many great Memorial Day events scheduled here in Houston, it's a great time to take care of those plans you've had to clean out your closets and garage before the festivities get started. Once you do, head over to your nearest Proguard location here in Houston to rent a self-storage unit that will be climate-controlled, secure, and able to accommodate however many items you need to place in storage. Once everything is tucked away, you can get started kicking off another great summer.