Though the pandemic continues to be an unwanted guest and the economy is topsy-turvy, we here at Proguard know you are like us and are looking forward to the holiday season. For us, that means Black Friday and a day filled with shopping. However, while you may visit a big-box store, we urge you to shop small on Black Friday and support our local small business owners. If you're wondering which stops you'll need to make during your shopping spree, here are our top picks.
Manready Mercantile
Located in Houston Heights, Manready Mercantile is sure to have something you'll buy for that guy in your life who says he has everything he needs. Once you walk into the store, you'll find a two-story shop with a rustic feel. Well-known in Houston for its vast selection of leather goods, you can opt for clothing, a customized cologne, or a cool candle hand-poured inside a whiskey glass.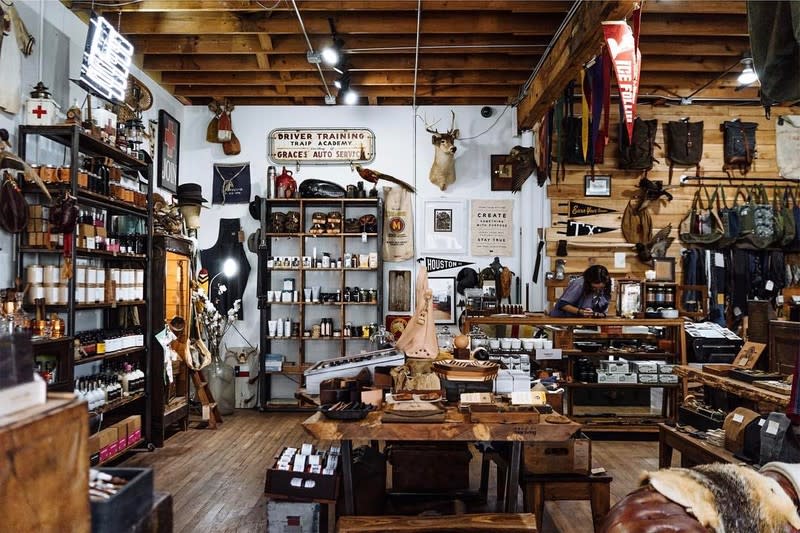 Fundamentally Toys
Should your travels in Houston place you in Rice Village, you should spend part of your Black Friday shopping at one of our favorite stores, Fundamentally Toys. For the younger child in your life and maybe for those adults who have never let go of their inner-child, you can find a huge selection of board games, LEGO sets, books, and much more. Known for having a very knowledgeable and attentive staff, they are always happy to give you lots of ideas, gift wrap your purchase, and make sure you leave as a satisfied customer with a smile on your face.
Brazos Bookstore
If you have a gift list that has lots of people on it who love to read, supporting Brazos Bookstore on Black Friday will be one of the best decisions you'll make this holiday season. A simple shop that has lots of sunlight shining in its windows most days, Brazos Bookstore has arguably the widest selection of books of any store in Houston. From the classics of literature to the latest best-seller, you can find books for all ages and interests at Brazos.
Kuhl-Linscomb
If you've tried plenty of other places but just haven't been able to find that one special gift for that one special person in your life, your problem will be solved once you enter Kuhl-Linscomb. With five showrooms and over 80,000 square feet through which you can browse, you'll find unusual gifts, clothing, toys, home goods, and practically anything else you can imagine. One of the most popular businesses in Houston during the holidays, be prepared for a crowd when you arrive.
Forth & Nomad
A great lifestyle store located in the Heights, Forth & Nomad will make you wonder why you haven't visited this Houston small business more over the years. Featuring a wide array of gifts for men and women, you can also find plenty of fantastic stuff for newborns and toddlers, making this a great place for grandparents to shop. Featuring apparel, ceramics, fragrances, and lots more, you can even stop by the in-store coffee bar once you finish shopping and sip on a cup of coffee, which we hear also happens to be some of Houston's best.
Spec's
Last but certainly not least on our list, we bring you Spec's. Having several locations in Houston, we suggest you stick with the headquarters location at Midtown. Called a wine and spirits wonderland by the faithful, you can find great bottles of wine and other spirits, high-quality cigars, and gourmet food gift baskets that you can fill with great-tasting and exotic wines, meats, and cheeses.
Whether you shop at one or all of these businesses on Black Friday and at other times over the holidays, you'll find something for everyone on your list. In fact, you may shop so much that you'll need a storage unit in which to keep everything, so don't be shy about stopping by Proguard and wishing us happy holidays as well.