After having St. Patrick's Day celebrations put on hold the past two years because of the pandemic, we at Proguard as well as plenty of other folks here in Houston are more than ready to enjoy the various festivities around the city. Fortunately, there are a variety of different celebrations taking place at various restaurants and other businesses. If you're ready to drink some green beer and have plenty of fun, here are a few of our top selections for your St. Patrick's Day celebration.
Regent Square
If you are hoping to find a few leprechauns to hang out with on St. Patrick's Day, we suggest you get started the day before by attending the Regent Square Celebration. Scheduled on Wednesday, March 16 from 6-8 pm and offering free admission, you and your family can enjoy a few tunes from local bagpipers, trivia games, a pot of gold scavenger hunt, and of course lots of kids activities and samples of green beer.
Lucky's Pub
On St. Patrick's Day, March 17, we recommend you be like some of us here at Proguard and attend the St. Patrick's Day Festival at Lucky's Pub. Encompassing more than three city blocks, you'll find two stages featuring live music, lots of bagpipers belting out tune after tune, food trucks featuring a great selection of stuff to eat, and much more. Doors will open early at 6 am, and admission is $10.
Ingenious Brewing Company
Should you be someone who just can't get enough green beer on St. Patrick's Day, make plans to try a few samples at Ingenious Brewing Company on March 17. One of our favorites because there is no cover charge, you can combine eating great food from GastroCraft with sipping on samples of limited-release beers. Kicking off at 4 pm, this event also features all-day happy hours for those attendees who wear green.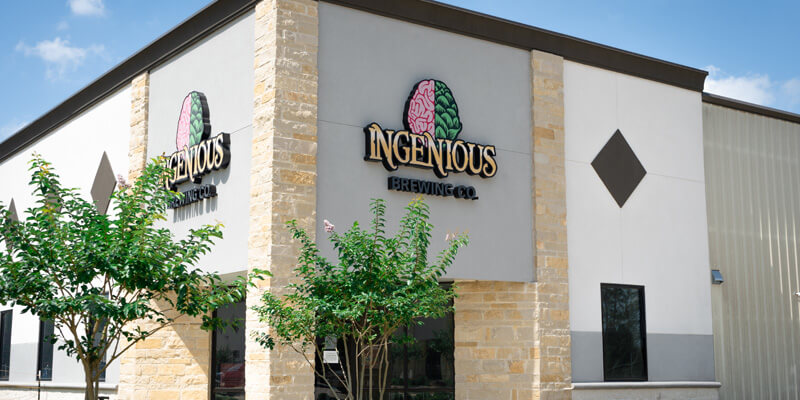 Karaoke Night St. Patrick's Day Party
For those of you who love a good karaoke night and think you have what it takes to get up on stage and belt out some of those great Irish songs, don't miss out on the Karaoke Night St. Patrick's Day Party on Thursday, March 17 at Showtime Bar & Lounge. Starting at 6 pm, you and your friends can spend the evening singing one tune after another, laughing at each other all the way.
McGonigel's Mucky Duck
If you are a regular at this Upper Kirby pub, we can guarantee you definitely won't want to miss out on the St. Patrick's Day festivities at McGonigel's Mucky Duck on March 17. Known for having some of Houston's best St. Patty's Day festivities, the Mucky Duck will have you celebrating the 2022 version of St. Patty's special day with Irish lunch and beer. While you're there, take in the live music and maybe even a few selections from bagpiper EJ Jones. Everything kicks off at 3 pm, and the cost is $30.
Saint Arnold Beer Garden and Restaurant
If you are in the mood for some traditional Irish food and drink on St. Patty's Day, see if you can beat us to Saint Arnold Beer Garden and Restaurant. Going from 4-9 pm, you can enjoy corned beef and cabbage, Irish stew served in a sourdough bread bowl and lots of Irish beer. While you're enjoying your meal, you can listen to live music performed by the popular local group The Tomfooligans.
Whether you want a family-friendly event like Regent Square or want to party all day at various pubs and bars here in Houston, we're sure your 2022 St. Patrick's Day celebrations will be some of your best yet.